Custom HTML/CSS/JAVASCRIPT
Meet Good Neighbor Dr. Leigh Elceser with Joslyn Chiropractic.
Get ready to debunk some myths as we sit down with Dr. Leigh Elceser, a revered chiropractor with a three-decade-long mission of enhancing the function of the nervous system. Her commitment to her craft and her patients will leave you inspired, as she counters common misconceptions about chiropractic care being high-risk procedures - all backed by evidence from malpractice insurance costs. Engage in a rich discussion about her journey, the importance of involving patients in decisions, and the incredible success stories that stem from her work.

But, there's more to Dr. Elceser than just her groundbreaking work. Get a glimpse into her personal life, her resilience, and her love for the outdoors as she takes us through her unique techniques and challenges the notion that chiropractic adjustments are painful. Whether you're a veteran of chiropractic care or new to the idea, prepare to be enlightened by Dr. Elceser's passion and expertise. So, strap in for an exciting journey into the world of chiropractic care and don't miss the chance to learn more about her practice, how to schedule an appointment, and maybe even pick up a hiking or golf tip or two!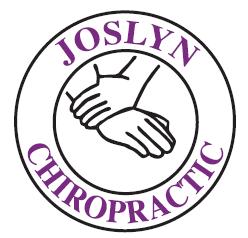 Joslyn Chiropractic Center
1044 Joslyn Ave
Pontiac, MI 48340
248-332-0111
www.joslynchiropractic.com